If you're looking for a motherboard that can handle heavy-duty tasks, the ASUS Sabertooth X99 is worth considering. This motherboard is designed for high-performance computing needs, and it delivers in spades. With its impressive build quality, advanced features, and sleek design, it's no wonder this motherboard has garnered so much attention in the tech community.
The ASUS Sabertooth X99 motherboard boasts an Intel X99 chipset and supports a variety of Intel processors. It also comes with a range of features designed to enhance your computing experience, from DDR4 memory support to cutting-edge storage options. Moreover, the motherboard's TUF (The Ultimate Force) design ensures it can handle anything you throw at it with ease, making it a top choice for demanding users.
In this review, we'll dive deeper into the ASUS Sabertooth X99 motherboard to help you determine if it's the right fit for your computing needs. We'll cover everything from its key features to its pros and cons, so you can make an informed decision before making a purchase. So, let's get started!
Design and Features
If you're looking for a high-performance motherboard that can handle all your gaming and computing needs, the ASUS Sabertooth X99 is definitely worth considering. This motherboard is a beast, loaded with various features and an eye-catching design that sets it apart from the competition. One of the standout features of the Sabertooth X99 is its thermal armor, which not only looks visually appealing with its rugged design, but also helps to dissipate heat effectively.
Additionally, the motherboard comes with 5-year warranty, providing added peace of mind. In terms of connectivity and customization, the Sabertooth X99 is stacked with options as well. It comes with 8 DDR4 RAM slots, plenty of USB ports (including USB
1 and Type-C), and 5 PCI-Express x16 slots for multiple graphics cards. Overall, the ASUS Sabertooth X99 is a solid choice for those looking for a reliable, high-performance motherboard with plenty of features and a striking design. With its thermal armor and ample connectivity options, this motherboard is a great choice for gamers and power users alike.
Military-grade Components
Military-grade components are a key feature of many modern electronic devices. These components are specially designed to withstand extreme conditions and provide reliable performance in even the most demanding environments. Some of the key features of military-grade components include high durability, resistance to shock and vibrations, and enhanced protection against electromagnetic interference.
These components are typically used in applications where reliability and performance are critical, such as aerospace, defense, and industrial settings. One of the main advantages of military-grade components is their ability to operate in harsh environments. For example, military-grade circuit boards are designed to withstand extreme temperatures, humidity, and pressure changes.
They also feature advanced coatings and materials to protect against corrosive substances and other hazardous conditions. This level of durability and protection is essential for many military and industrial applications, where equipment must perform reliably under extremely challenging conditions. Military-grade components also feature advanced electrical and mechanical properties that make them more resistant to damage from shock and vibrations.
This is particularly important for applications like aerospace and defense, where equipment must be able to withstand the rigors of high-speed flight, intense shaking, and sudden impacts. These components are also resistant to electromagnetic interference, which can be a major issue in sensitive electronic systems. Overall, military-grade components are a key feature of many modern electronic devices.
They offer superior durability and performance in challenging environments, making them ideal for a wide range of military, aerospace, and industrial applications. So, whether you're designing a new aerospace system, creating a rugged industrial device, or building a cutting-edge defense system, military-grade components can provide the reliability and performance you need to succeed.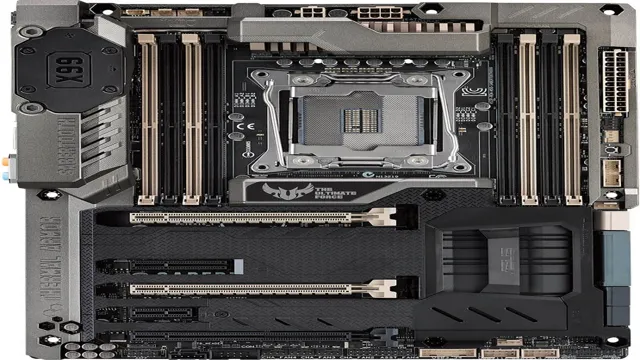 Customizable LED Lighting
Customizable LED lighting is rapidly becoming a popular trend in home decor. Designed to give homeowners complete control over their lighting scheme, this innovative technology allows you to tailor your lighting to your specific tastes and needs. From choosing the perfect hue to setting the perfect brightness levels, the possibilities are endless with customizable LED lighting.
One of the most important features of this technology is its flexibility and adaptability. You can easily adjust your lighting scheme depending on your mood, event, or activity. Furthermore, LED lighting is energy-efficient, long-lasting, and eco-friendly, making it an ideal choice for anyone looking to reduce their carbon footprint while enjoying beautifully illuminated spaces.
Whether you're looking to add personality to your living room, create a romantic ambiance in your bedroom, or highlight artwork in your home office, customizable LED lighting is a versatile, user-friendly solution that offers endless design possibilities.
Latest Connectivity Options
When it comes to the latest connectivity options, many devices are now equipped with cutting-edge features that allow for seamless communication and data transfer. These features include Wi-Fi 6, Bluetooth 2, and even 5G connectivity options, all of which offer improved speed and reliability.
Wi-Fi 6, for example, can deliver faster speeds and better performance in crowded areas, while Bluetooth 2 offers increased bandwidth and improved range. Meanwhile, 5G connectivity enables lightning-fast download and upload speeds, making it ideal for applications that require high bandwidth, such as video streaming, gaming, and virtual reality.
These connectivity options have become indispensable in today's fast-paced digital world, enabling us to stay connected and productive regardless of where we are. So, whether you're working from home, on the go, or enjoying some downtime, there's a connectivity option out there that can meet your needs.
Performance and Compatibility
Asus Sabertooth X99 is a high-end motherboard that delivers impressive performance and compatibility, making it a popular choice among gaming enthusiasts and professionals. With an advanced LGA 2011-v3 socket designed to support Intel Core i7 processors, this motherboard is built to handle high-end computing tasks with ease. One of the key features of the Asus Sabertooth X99 is its 8-channel DDR4 memory compatibility, which supports up to 64GB of RAM, providing faster data speeds and better overall performance.
Additionally, this motherboard boasts a comprehensive set of connectivity options, including USB 0, Gigabit Ethernet, SATA Express, and Wi-Fi, ensuring that your gaming rig has everything you need to stay connected. All in all, the Asus Sabertooth X99 is a fantastic choice for anyone looking to build a high-performance gaming rig with top-of-the-line features and functionality.
Overclocking Capabilities
When it comes to overclocking your PC, compatibility and performance are two key factors that should not be overlooked. Overclocking can help boost your computer's speed and performance, but it's essential to ensure that the components are compatible with each other. Some components may not be able to handle the added stress of overclocking, which can lead to crashes or even hardware damage.
It's important to research which components are compatible with each other before attempting to overclock your PC. Additionally, it's important to note that not all components are created equal. Some components may have better overclocking capabilities than others, so it's important to determine which components will give you the best results.
By taking these factors into consideration, you can safely and successfully overclock your PC to get the best possible performance.
Broad Compatibility Range
When choosing a software or system, compatibility is always a concern. Fortunately, our software has a broad compatibility range, making it easy to integrate into your existing systems. This means you won't have to worry about any compatibility issues or errors that could slow down your processes.
In fact, our software is designed to improve performance and streamline your operations, no matter what software or systems you're currently using. Our software is compatible with a wide range of operating systems, including Windows, Mac, and Linux. Additionally, we've tested it with numerous software applications and hardware configurations, ensuring that it works seamlessly with your existing tools.
This not only makes it easy to get started with our software, but it also ensures that you won't experience any downtime or issues during the transition. But our compatibility range isn't just about ease of use. It also allows for greater flexibility and scalability, as your business grows and changes.
Whether you're adding new hardware or software, or simply expanding your operations, our software can adapt and grow with you. And because it's compatible with so many different systems and tools, it gives you the freedom to choose the solutions that work best for your business, without worrying about compatibility issues, long-term. In summary, compatibility is a key consideration when choosing any software or system.
But with our software's broad compatibility range, you won't have to worry about any issues or errors. Instead, you can focus on improving performance and streamlining your operations, with the confidence of knowing that our software can adapt and grow with your business, no matter what.
Impressive Benchmark Scores
When it comes to choosing the right device, performance and compatibility are two of the most important factors to consider. Fortunately, impressive benchmark scores can give us a good idea of how a device will perform in terms of speed, multitasking, and overall experience. Whether you're looking for a laptop for work or a gaming PC, a high benchmark score will ensure that your device can handle demanding tasks and provide a smooth user experience.
Additionally, compatibility is crucial for ensuring that your device can run the latest software and apps without any issues. With a device that scores high in both performance and compatibility benchmarks, you can rest assured that you're investing in a reliable and high-performing technology.
Ease of Use and Setup
When it comes to ease of use and setup, the ASUS Sabertooth X99 motherboard definitely delivers. This high-performance motherboard is designed to cater to the needs of computer enthusiasts and gamers who demand the best. With its intuitive BIOS interface and user-friendly setup, even first-time builders can easily navigate and configure the motherboard to their liking.
The installation process is also relatively straightforward, with clear instructions provided in the user manual. One standout feature is the Sabertooth's built-in thermal radar, which monitors CPU temperatures in real-time, ensuring optimal performance and stability. Overall, if you're looking for a powerful and reliable motherboard that's also easy to use, the ASUS Sabertooth X99 is an excellent choice.
User-Friendly UEFI BIOS
The UEFI BIOS is a critical component of your computer system, and having a user-friendly one is essential in making your setup process smooth and hassle-free. One of the benefits of UEFI BIOS is that it presents a graphical interface that is easy to navigate, making adjustments and configurations a breeze. You no longer need to fiddle with command-line interfaces or memorize complex keyboard shortcuts; everything is right there, laid out for you in a clear and concise way.
With a user-friendly UEFI BIOS, you can easily set up your system, make changes to your hardware settings, and troubleshoot any issues that may arise. Going forward, it is important to look for a motherboard with a UEFI BIOS that is easy to use and offers the level of customization and control that you need to get the most out of your computer.
Effortless Installation Process
When it comes to setting up technology, many struggle with the complexity of installation processes and don't know where to begin. Luckily, that's not the case with our product. Our effortless installation process will have you up and running in no time, without any headaches.
From the moment you open the box to the moment you use our product, we've streamlined the setup process to make it as easy as possible for anyone to use. Whether you're a tech guru or a beginner, our user-friendly design and step-by-step instructions will guide you through the entire process. With our product, the days of complicated installation are over.
So, sit back, relax, and let us take care of the rest!
Value and Verdict
ASUS Sabertooth X99 Motherboard Review: Value and Verdict If you're in the market for a powerful and reliable motherboard, the ASUS Sabertooth X99 is an excellent choice. This board boasts an impressive array of features, including support for Intel's latest processors, DDR4 memory, and multiple graphics cards. Plus, it's built to last, with a rugged design that can withstand extreme conditions.
While it's not the cheapest motherboard on the market, the Sabertooth X99 offers great value for its price tag. From its excellent performance to its intuitive software, this board is a solid investment for gamers, power users, and professionals alike. One of the biggest selling points of the Sabertooth X99 is its durability.
This board is built to military-grade standards, with components that are designed to last even under the toughest conditions. That means you can count on it to handle intense gaming sessions, overclocking, and other demanding tasks without breaking a sweat. And with ASUS's renowned warranty and support, you can rest assured that you're getting a high-quality product that will last for years to come.
Another standout feature of the Sabertooth X99 is its performance. With support for Intel's latest processors and DDR4 memory, this board delivers blazing-fast speeds and can handle even the most demanding applications. Plus, its multiple PCIe x16 slots allow for multiple graphics cards, so you can enjoy top-notch gaming and multimedia performance without any lag or slowdown.
Overall, the ASUS Sabertooth X99 is an excellent motherboard that offers great value for its price. Whether you're a gamer, power user, or professional, this board is a solid investment that will deliver top-notch performance and durability for years to come.
Conclusion
In conclusion, the ASUS Sabertooth X99 motherboard is an exceptional piece of technology that truly lives up to its name. With its robust construction, advanced cooling system, and outstanding performance, this motherboard is the perfect choice for any serious PC builder or gamer. Whether you're looking to maximize your gaming experience or simply need a reliable and powerful motherboard for your workstation, the Sabertooth X99 is definitely worth considering.
So, if you want to take your computing experience to the next level, go ahead and give this impressive motherboard a try. You won't be disappointed!"
FAQs
What are the key features of the ASUS Sabertooth X99 motherboard?
The ASUS Sabertooth X99 motherboard features Intel X99 chipset, 8 x DDR4 DIMM sockets, 5-way optimization for better system performance, TUF ICe and Thermal Radar 2 for better cooling, and it supports up to 3-way SLI/CrossfireX.
How many PCIe slots does the ASUS Sabertooth X99 motherboard have?
The ASUS Sabertooth X99 motherboard has four PCIe 3.0 x16 slots and one PCIe 2.0 x4 slot.
What is the maximum RAM capacity supported by the ASUS Sabertooth X99 motherboard?
The ASUS Sabertooth X99 motherboard supports up to 128GB of DDR4 RAM memory, with eight memory slots that can support 16GB DDR4 DIMMs.
Does the ASUS Sabertooth X99 motherboard support NVMe SSD drives?
Yes, the ASUS Sabertooth X99 motherboard supports NVMe SSD drives, which offer faster speeds than traditional SATA SSD drives. It also has M.2 support for easy installation of NVMe SSD drives.
What is the audio performance of the ASUS Sabertooth X99 motherboard?
The ASUS Sabertooth X99 motherboard features the Crystal Sound 2 audio technology, which offers high fidelity audio output, and it also comes with a built-in headphone amplifier and shielding to prevent signal interference.