Looking for the perfect motherboard for your gaming needs? Look no further than the ASUS ROG Strix Z390-I Gaming motherboard. This powerful and sleek board packs a punch in terms of features and performance, making it a top contender in the gaming industry. With its compact design and robust specifications, it's a great choice for those looking to build a small form factor gaming PC.
Join us as we delve into the features and performance of this impressive motherboard, and why it's worth considering for your next build.
Design and Build
If you are looking for a compact and powerful gaming motherboard, the ASUS ROG Strix Z390-I Gaming Motherboard LGA1151 might just be your perfect match. This motherboard packs a lot of features into a mini ITX form factor, making it a great option for small gaming builds. The design of the motherboard is impeccable, with a sleek black PCB and RGB lighting that can be customized to match your build.
The board has two DIMM slots that can support up to 64GB of DDR4 memory, and its LGA1151 socket can accommodate the latest Intel processors with ease. The build quality of the motherboard is impressive, with high-quality components and sturdy VRM heatsinks that are sure to keep your system stable even during the most demanding gaming sessions. Overall, the ASUS ROG Strix Z390-I Gaming Motherboard LGA1151 is an excellent choice for gamers who want a powerful and compact build without compromising on features or performance.
Small Form Factor
Small form factor computing is all about maximizing performance, capability, and efficiency within a smaller physical space. To achieve this, a lot of emphasis is placed on the design and build process. That's because the enclosure must be small enough to be classified as small form factor while also being sturdy enough to support the components inside.
It's a delicate balancing act, one that requires expert precision from the engineers and designers responsible for creating these machines. The finished product should not only be visually appealing but also functional and compact without compromising on performance. The key is to ensure that every inch of space is utilized efficiently, leaving no room for wasted or unused components.
Only then can small form factor computers truly bring the best of both worlds, combining power and portability in a package that is easy to use and maintain. So if you're looking to build or buy a small form factor computer, be sure to take a good look at the design and build quality before making a choice.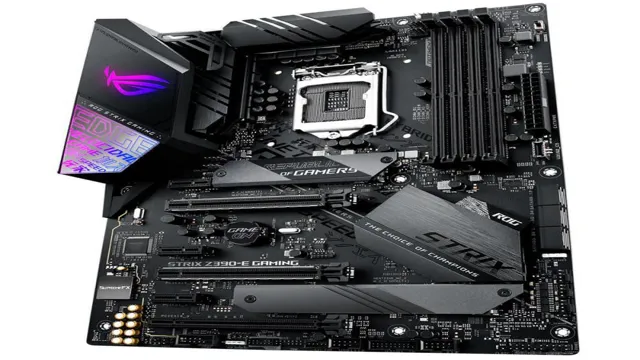 RGB Lighting and Aesthetics
Designing and building with RGB lighting is a popular trend in today's modern aesthetics. RGB lighting provides a wide range of color options, giving the user the ability to customize their lighting to their own unique preferences. One of the key benefits of RGB lighting is how it can create a unique and dynamic atmosphere in any room.
The lighting can change according to the mood or activity, making it an excellent choice for home theaters, gaming setups, and entertainment spaces. Designers can also use RGB lighting to accentuate architectural features and create ambient lighting. RGB lighting is a great addition to any design project, whether it's for a residential or commercial space.
It's important to use RGB lighting thoughtfully, not overusing it and maintaining a cohesive color scheme. Designers must look for harmony between colors and lighting, and avoid using loud, random colors that clash with each other. The beauty of RGB lighting is that it can be used in subtle ways, providing just enough visual interest without overwhelming the overall design.
Performance and Features
The ASUS ROG Strix Z390-I Gaming Motherboard LGA1151 is one of the most powerful and feature-rich motherboards available on the market today. This motherboard is designed to provide gamers with exceptional performance and the latest features for an unbeatable gaming experience. One of the standout features of this motherboard is its ability to overclock the CPU to deliver even better performance.
The user-friendly BIOS interface makes it easy to adjust the settings to get the most out of your processor. The ASUS ROG Strix Z390-I Gaming Motherboard also comes with dual M.2 slots, Wi-Fi support, and USB
1 Type-A and C ports for lightning-fast data transfer. Overall, this motherboard is an excellent option for gamers who demand the best performance and features from their gaming PCs.
Powerful Intel 9th Gen Processor Support
The Intel 9th Gen Processor is definitely a powerhouse when it comes to computing performance. With support for this powerful processor, your PC can handle even the most demanding tasks with ease. Not only does it offer excellent performance, but it also comes packed with features that can make your computing experience more enjoyable.
Whether you're a gamer, content creator, or just a regular user, the 9th Gen Processor can deliver the speed and reliability you need. Its high clock speeds and multi-threading capabilities ensure that you can multitask with ease without any lag. Plus, it boasts an array of features such as Intel Turbo Boost Technology, which automatically increases the processor's frequency when needed, and Intel Optane Memory support for faster storage access.
With all these features, the 9th Gen Processor is truly an impressive piece of technology that can take your computing experience to the next level. So if you're in the market for a new PC, make sure to get one with support for the Intel 9th Gen Processor.
M.2 SSD and Intel Optane Support
If you're looking for a computer system that can handle heavy workloads and intensive gaming, you need a solid-state drive (SSD) with M.2 support. An M.
2 SSD provides faster read and write speeds than traditional hard drives, which means your system can boot faster, programs can load quicker, and game performance will be smoother. The Intel Optane, on the other hand, can significantly improve system performance by using advanced caching algorithms that reduce the time it takes for your system to access frequently used data. Think of it like having a personal assistant that anticipates your every move and brings you the files you need before you even know you need them.
The combination of M.2 SSD and Intel Optane support provides the ultimate system performance with lightning-fast responsiveness and exceptional efficiency. So, if you want to take your computing experience to the next level, look for a system that supports M.
2 SSD and Intel Optane technology.
Integrated Wi-Fi and Bluetooth 5.0
Integrated Wi-Fi and Bluetooth 0 are two of the most advanced wireless technologies that have revolutionized the modern world. They offer fast and reliable communication between devices, making them highly popular among mobile users.
With Integrated Wi-Fi and Bluetooth 0, you can seamlessly connect your devices wirelessly and enjoy high-speed data transfer rates. The performance of Integrated Wi-Fi and Bluetooth
0 is unbeatable and can handle multiple devices at the same time without any drop in speed or quality. The features of these technologies have also evolved drastically over the years, offering enhanced range and power-saving capabilities. Whether it's streaming your favorite music, transferring files quickly, or controlling your smart home, Integrated Wi-Fi and Bluetooth
0 have got you covered. These technologies have become a vital part of our daily lives and will continue to play a crucial role in shaping the future of wireless communication.
Overclocking and Cooling
If you're a serious gamer or overclocking enthusiast, the ASUS ROG Strix Z390-I Gaming motherboard LGA1151 is a great option to consider. This powerhouse of a motherboard is specifically designed for high-performance gaming, featuring a state-of-the-art cooling system to keep your system running at optimal temperatures, even during the most intense gaming sessions. Plus, its overclocking capabilities are top-notch, allowing you to push your system to its limits without risking damage.
The sleek black and silver design of this motherboard adds an extra level of flair to your gaming setup, and its compact size makes it a great option for those with limited space. Overall, the ASUS ROG Strix Z390-I Gaming motherboard LGA1151 is a top-of-the-line choice for any serious gamer or overclocking enthusiast who wants to take their rig to the next level.
AI Overclocking
AI overclocking is a game-changer when it comes to getting the most out of your PC's processors. With traditional overclocking, you increase the clock speed of your CPU to improve performance, but this method can be risky and can damage your hardware if not done properly. On the other hand, AI overclocking uses machine learning to optimize the clock speed and voltage of your CPU, resulting in a much safer and more efficient way to boost performance.
Additionally, cooling is a critical factor in optimizing your CPU's performance. Overheating can cause damage, and as your processor works harder, it produces more heat, making it even more important to maintain proper cooling. With advanced cooling solutions such as liquid cooling, heat sinks, and fans, you can keep your CPU running smoothly and reach new levels of performance.
With the combination of AI overclocking and efficient cooling solutions, you can get the most out of your PC without risking damage to your hardware.
Fan Xpert 4 and Smart Heatsinks
When it comes to maximizing the potential of your PC, overclocking is often the go-to solution. But overclocking can also generate a lot of heat, and that's where good cooling comes in. ASUS has designed their Fan Xpert 4 software to help control fan speeds and optimize cooling, resulting in better performance and longevity for your system.
And to further enhance cooling, they've also implemented Smart Heatsinks which are specially designed heatsinks that cover critical components to dissipate as much heat as possible. So, the next time you're pushing your system to its limits, rest assured that ASUS has got you covered with Fan Xpert 4 and Smart Heatsinks to ensure your PC stays cool and running smoothly.
Conclusion
After testing out the ASUS ROG Strix Z390-I Gaming Motherboard LGA1151, it is quite clear that this is not your average run-of-the-mill motherboard. It offers exceptional performance, stunning aesthetics, and a plethora of features that are sure to impress even the most demanding gamers and enthusiasts. And while it may come with a hefty price tag, the level of quality and innovation it brings to the table is well worth the investment.
So if you're looking for a top-of-the-line gaming motherboard that delivers where it counts, the ASUS ROG Strix Z390-I Gaming Motherboard LGA1151 should definitely be on your shortlist."
FAQs
What is the socket type for the ASUS ROG Strix Z390-I Gaming Motherboard?
The ASUS ROG Strix Z390-I Gaming Motherboard has an LGA1151 socket.
What are some key features of the ASUS ROG Strix Z390-I Gaming Motherboard?
Some key features include support for 8th and 9th generation Intel processors, DDR4 memory up to 64GB, dual M.2 slots, and Wi-Fi/Bluetooth connectivity.
Is the ASUS ROG Strix Z390-I Gaming Motherboard compatible with overclocking?
Yes, the ASUS ROG Strix Z390-I Gaming Motherboard is compatible with overclocking and includes software to assist in overclocking.
Does the ASUS ROG Strix Z390-I Gaming Motherboard have onboard graphics?
No, the ASUS ROG Strix Z390-I Gaming Motherboard does not have onboard graphics and requires a separate graphics card for display output.