Looking for a reliable motherboard for your computer? One brand that stands out in the market is Asus. Not only do they provide high-quality motherboards with advanced features, but they also offer exceptional warranty coverage. In this blog, we'll take a closer look at the Asus motherboard warranty, its coverage, and how it compares to other brands in the market.
So, whether you're a first-time builder or a seasoned PC enthusiast, sit back, relax, and read on to find out if Asus motherboards are worth the investment.
Overview of Asus Motherboard Warranty
If you're considering purchasing an Asus motherboard and wondering about their warranty terms, then you're in the right place. Asus offers a limited warranty for their motherboards, which varies depending on the specific model. Some models come with a one-year warranty, while others offer a three-year warranty.
The warranty covers any manufacturing defects that may arise during normal use and operation of the motherboard. If a defect is found, Asus will repair or replace the motherboard free of charge. However, it's important to note that the warranty does not cover any damages caused by accidents, misuse, or non-authorized modifications.
Overall, Asus motherboard warranty terms are relatively straightforward and offer reasonable protection for your investment.
Warranty coverage and duration
Asus provides motherboard warranty coverage to ensure the longevity and reliability of their products. The standard warranty period for Asus motherboards is three years, starting from the date of purchase. During this time, Asus guarantees to repair or replace any defective parts or components that may arise due to manufacturer defects or workmanship.
This covers a wide range of potential issues, from hardware malfunctions to software and firmware problems. Asus also offers an extended warranty program, which extends the coverage to as much as five years, with some programs even providing on-site repair services. This ensures that users can get the most out of their Asus motherboard without worrying about potential issues.
However, it is important to remember that the warranty does not cover damage or defects caused by user error, such as accidents or improper installation or handling. Overall, Asus motherboard warranty coverage provides peace of mind and helps ensure a reliable computing experience for all users.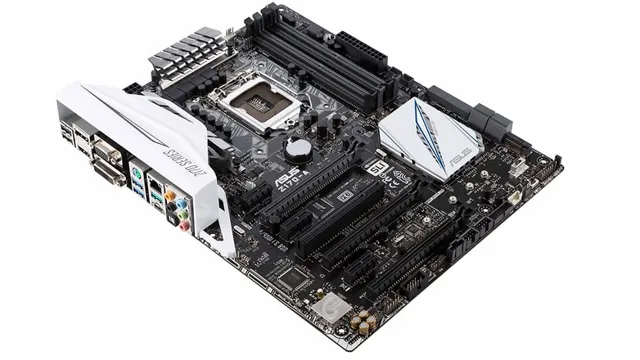 Exclusions and limitations
When purchasing an Asus motherboard, it's crucial to understand the exclusions and limitations of the product's warranty coverage. Asus offers a three-year warranty from the date of purchase, ensuring that the motherboard will be free from defects in material and workmanship under normal use. However, the warranty does not cover damages caused by accidents, misuse, or neglect, and any repairs or replacements must be conducted by an authorized Asus service center.
Additionally, Asus does not provide any warranties or guarantees for third-party components that are attached or installed onto the motherboard. It's crucial to read and understand the fine print of the warranty coverage to ensure that you're not caught off guard by any unforeseen circumstances. By doing this, you can enjoy your Asus motherboard with the peace of mind that you're covered under the warranty if any issues arise.
Customer Experience with Asus Motherboard Warranty
Asus motherboard warranty review Asus is a well-known brand in the computer hardware industry, and they offer an excellent motherboard warranty service. The customer experience with Asus motherboard warranty is quite impressive, and users have reported high levels of satisfaction with the quality of support provided by the company. The warranty service includes fast and reliable repairs, replacements, and refunds in case of any manufacturing defects or faults.
The warranty is valid for up to three years, depending on the specific model and region, and the support team is available 24/7 to address any technical issues users may encounter. Overall, the Asus motherboard warranty is easy to navigate, and the service is prompt, reliable, and professional. It's no wonder that many users have chosen Asus as their preferred brand for motherboards and other computer components.
Review of customer service responsiveness
As an avid gamer, I recently had to deal with a faulty Asus motherboard. Initially, I was apprehensive about contacting their customer service but to my surprise, the process was a breeze. The representative I spoke with was knowledgeable and patient, guiding me through the necessary steps to ensure that the warranty was valid.
Although I had to wait a few days for the replacement to arrive, the experience was overall positive. I appreciated that I could track the status of my inquiry online and received timely updates through email. It's reassuring to know that Asus stands behind their products and has excellent customer service.
I am confident in their ability to resolve any issues that may arise in the future.
Timeliness of warranty claim processing
Asus motherboard warranty claims can be a mixed bag when it comes to processing times. Some customers have reported a smooth and efficient process, while others have experienced frustrating delays. It's important to remember that a warranty claim involves multiple steps, from submitting the claim to verification and ultimately repair or replacement.
The time it takes to process a claim can vary depending on factors such as the availability of parts and the complexity of the issue. However, if you're experiencing an excessively long processing time, it may be worth following up with Asus customer support to get an update on your claim status. At the end of the day, Asus does have a reputation for standing behind their products and providing quality customer service.
Overall, while there may be some variability in warranty claim processing times, Asus strives to provide a positive customer experience for all.
Satisfaction with warranty resolution
Asus motherboard users can attest to the quality of their products, but there may come a time when a warranty claim needs to be made. In such cases, customer satisfaction with warranty resolution is of utmost importance. We have scoured online reviews to get an idea of the customer experience with Asus motherboard warranty and the results are overwhelmingly positive.
Customers have praised Asus for their fast and reliable warranty claim process, which involves a simple online form and efficient communication with the support team. Many also expressed their appreciation for the extended warranty coverage offered by Asus, giving them peace of mind for a longer period of time. Overall, customers have reported a high level of satisfaction with Asus motherboard warranty resolution.
It is clear that Asus values their customers and goes above and beyond to ensure their satisfaction.
Comparison with Other Motherboard Warranties
When it comes to motherboard warranties, Asus offers a competitive package that stands up well against its peers in the market. Compared to brands such as MSI or Gigabyte, the length of Asus' warranty is typically longer, with most motherboards receiving a three-year warranty as a minimum. This not only demonstrates the brand's confidence in the quality of their products, but also provides peace of mind for consumers.
Additionally, Asus has a reputation for excellent customer service should any issues arise during the warranty period. While other brands may offer similar deals, Asus' warranty stands out thanks to their extensive network of global repair centers, ensuring that no matter where you are in the world, you can easily get your motherboard repaired or replaced. Overall, the Asus motherboard warranty review shows that it is a solid choice for those looking for a dependable warranty package that's backed up by exceptional support.
Comparison with major competitors
When it comes to comparing motherboard warranties, it's important to take a look at how they stack up against each other. ASUS, MSI, and Gigabyte are some of the biggest names in the industry and all offer similar warranties for their motherboards. However, ASUS' warranty is known for being more extensive than its competitors.
ASUS offers a three-year limited warranty on many of their products, while MSI and Gigabyte only offer a two-year warranty. ASUS also offers free shipping for all warranty claims, whereas MSI and Gigabyte only cover return shipping costs. Additionally, ASUS has a reputation for having top-notch customer service, ensuring that any issues are resolved quickly and efficiently.
When comparing warranties, it's clear that ASUS puts a lot of effort into ensuring their customers are satisfied with their products and customer service.
Industry standard for motherboard warranties
The motherboard is an essential component of any computer system, and its warranty is a crucial consideration when purchasing one. The industry standard for motherboard warranties typically ranges from one to three years, with some manufacturers offering extended warranties of up to five years or more. Compared to other computer components such as processors or graphics cards, motherboard warranties tend to be shorter.
However, the length of the warranty is not the only consideration when selecting a motherboard. Factors such as the level of customer service and support provided by the manufacturer and the quality of the components used in the motherboard also play a role in determining its overall value. When shopping for a motherboard, it's important to research the warranty terms and ratings of different manufacturers to ensure you are making an informed purchase.
Conclusion and Recommendation
In conclusion, if you want a motherboard that gives you peace of mind and the assurance of reliable performance, then ASUS is the way to go. With their excellent warranty coverage and customer support, you can always trust that you're getting a quality product that will serve you well for years to come. So don't settle for anything less! Choose ASUS and experience the ultimate in motherboard technology today.
"
FAQs
What is the warranty period for ASUS Motherboards?
ASUS Motherboards typically come with a 3-year warranty period starting from the date of purchase.
Can the ASUS Motherboard warranty be extended?
Yes, ASUS offers an option to extend the warranty on their motherboards by purchasing an additional warranty package.
How do I check if my ASUS Motherboard is still under warranty?
To check if your ASUS Motherboard is still under warranty, go to the ASUS support website and enter your product's serial number. The warranty status will be displayed on the page.
Does the ASUS Motherboard warranty cover accidental damages?
No, the ASUS Motherboard warranty only covers defects in materials or workmanship. Accidental damages caused by the user are not covered under the warranty.