If you are a gamer on a quest for an exceptional gaming experience, the motherboard you choose can make a significant difference. One brand that has gained a reputation for producing high-quality gaming motherboards is ASUS. With a range of motherboards designed specifically for gamers, ASUS is a favorite among enthusiasts who want the best hardware for their gaming rigs.
ASUS gamer motherboards boast features such as powerful hardware, high-speed connectivity, advanced cooling options, and excellent gaming performance, among others. But, with so many options available on the market, choosing the right one can be overwhelming. That's why in this blog, we will take an in-depth look at some of the best ASUS gamer motherboards and review their features, specifications, and performance.
We'll help you identify the one that best suits your gaming needs based on your budget, system requirements, and personal preferences. Whether you're a professional gamer or a casual player, a good motherboard is essential for the best gaming experience. And with the ASUS gamer motherboard range, you can have peace of mind knowing that you are investing in quality hardware that delivers on performance.
So, without further ado, let's dive into the world of ASUS gamer motherboards and see what they have to offer.
Best ASUS Gamer Motherboards
If you're a serious gamer, you need a motherboard that can keep up with your demands. ASUS has long been known for their high-quality components that cater to gamers looking for the best performance. Here's a rundown of some of the best ASUS gamer motherboards on the market today.
First on our list is the ASUS ROG Maximus XII Hero. This board is built for the most demanding gamers and features a host of advanced features including 10th Gen Intel Core processors, AI Overclocking, and WiFi 6 support. Next up is the ASUS TUF Gaming X570-PRO (WiFi 6).
This board has earned a reputation for its durability and reliability, with impressive features like dual M.2 slots, Aura Sync RGB lighting, and support for up to 128GB of DDR4 RAM. And finally, we have the ASUS ROG Strix Z390-E Gaming motherboard.
With support for 8th and 9th Gen Intel Core processors, this board is perfect for all levels of gamers. It features built-in WiFi, advanced RGB lighting, and a comprehensive cooling system to keep your system running smoothly. All in all, ASUS has a long-standing reputation for delivering high-quality gamer motherboards.
These three boards offer gamers a range of options depending on their needs and budget. No matter which ASUS gamer motherboard you choose, rest assured you'll be getting a cutting-edge piece of hardware that can handle anything you throw at it.
1. ASUS ROG Maximus XII Hero Z490
If you're building a gaming PC, then the motherboard you choose can be just as important as your graphics card or CPU. ASUS is one of the most well-known brands when it comes to gaming motherboards, and the ASUS ROG Maximus XII Hero Z490 is definitely one of the standouts. This motherboard is designed with gamers in mind, with features like high-quality audio and networking, as well as support for the latest hardware, including Intel's 10th generation CPUs and DDR4 memory.
The ROG Maximus XII Hero Z490 also has some unique features, such as AI-driven overclocking and thermal sensors, which can help you get the most out of your system. Overall, if you're looking for a top-of-the-line ASUS gaming motherboard, the ROG Maximus XII Hero Z490 is definitely worth considering.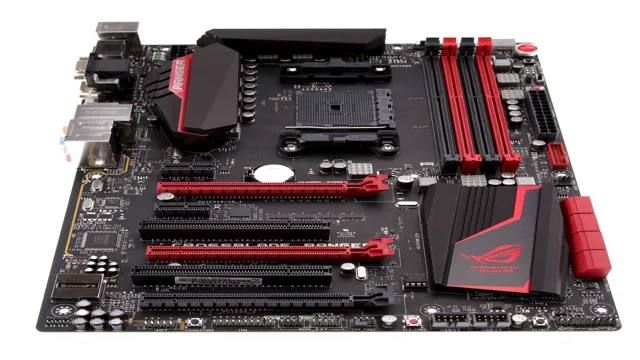 2. ASUS TUF Gaming X570-PRO
If you're searching for ASUS gaming motherboards, the ASUS TUF Gaming X570-PRO should definitely be on your list. This motherboard is specifically designed for gamers, making it a top contender in the gaming world. It features support for the latest Ryzen processors, PCIe
0, and DDR4 memory – all features that are highly advantageous for a gaming system. Additionally, the ASUS TUF Gaming X570-PRO has built-in RGB lighting, as well as an intuitive BIOS that makes tweaking your settings a breeze. Overall, this motherboard is a fantastic choice for any gamer who wants something that's fast, reliable, and perfect for gaming.
Its sturdiness and high-end features make it one of the best ASUS gamer motherboards for gamers who want to invest in a high-quality gaming system that will last for years to come.
3. ASUS Prime Z490-A
ASUS Prime Z490-A If you're looking for the best ASUS gamer motherboard, the ASUS Prime Z490-A is definitely worth considering. This motherboard is designed to deliver maximum performance for gamers and performance enthusiasts. With its Intel® Z490 chipset, it supports the latest 10th Gen Intel® Core™ processors and offers comprehensive cooling options to keep your system running at optimal temperatures.
It also comes with ASUS OptiMem II technology, which ensures stable memory overclocking. The ASUS Prime Z490-A offers a range of connectivity options, including Thunderbolt 3, Wi-Fi 6, and Intel® 5 Gb Ethernet.
It also has multiple M.2 slots for high-speed SSDs and supports ASUS Aura Sync RGB lighting to customize your system's look. Overall, if you want a motherboard that can handle even the most demanding gaming setups, the ASUS Prime Z490-A is definitely worth considering.
Features to Consider
When it comes to Asus gamer motherboards, there are several features to consider before making your purchase. One of the most important aspects to look at is the power phase design, which can greatly impact the stability and performance of your system. Another major factor is the type and number of PCIe slots available for expansion and customization.
Additionally, the audio and networking capabilities can make a big difference in your overall gaming experience. Other features to keep in mind include the RAM compatibility and capacity, cooling options, and BIOS accessibility. By doing your research and carefully considering these various aspects, you can find the Asus gamer motherboard that best meets your individual needs and preferences.
And, as shown in our Asus gamer motherboard reviews, making the right choice can result in a powerful and reliable gaming system.
1. Processor Compatibility
When it comes to building or upgrading a computer, processor compatibility is a crucial factor to consider. You want to make sure that the processor you choose is compatible with your motherboard and other components. Different processors use different socket types, so you need to find a processor that matches your motherboard's socket.
Additionally, some processors require a specific chipset to function properly, so you need to check if your motherboard supports the chipset required by your chosen processor. If you're unsure about compatibility, you can always consult your motherboard and processor manufacturer's websites or seek guidance from a qualified technician. By taking processor compatibility into account, you can ensure that your computer runs at its best and avoids any performance issues or errors.
2. RAM Capacity & Speed
When shopping for a new computer, you'll want to pay close attention to two important features when it comes to RAM – capacity and speed. RAM, or Random Access Memory, acts as a temporary storage space for data your computer is actively using. The higher the RAM capacity, the more data your computer can store and access quickly for faster performance.
It's important to note that having too much RAM capacity doesn't necessarily mean better performance – you'll want to consider your specific needs and usage habits to determine the optimal amount for your system. Additionally, RAM speed is measured in MHz and determines how quickly your computer can read and write data to and from the RAM. Generally speaking, higher RAM speeds will provide faster performance, but this can also depend on other factors like your processor and motherboard.
So, when shopping for a new computer, be sure to consider both RAM capacity and speed to ensure your system meets your specific needs.
3. PCI-E Slots & M.2 Slots
When shopping for a motherboard, two crucial features to consider are the PCI-E slots and M.2 slots. These slots dictate what peripherals you can plug in and how fast they can run.
PCI-E slots are used for installing expansion cards, such as graphics cards and sound cards, and they come in different sizes – x1, x4, x8 and x1 The larger the size, the faster data can be transferred. M.
2 slots, on the other hand, are used for installing an SSD drive directly onto the motherboard. M.2 SSDs are faster than traditional SATA-based SSDs and can increase the speed of your system.
Moreover, some motherboards come with a heatsink to cool down the SSD, which helps prevent thermal throttling. When checking the compatibility of both slots, make sure to check the speed and length of the slots. PCI-E
0 is the latest, fastest version that can deliver double the speed of PCI-E 0, while M.2 drives come in different lengths, such as 2242, 2260, and 2280, and fit varying M.
2 socket types. Ultimately, by considering the PCI-E slots and M.2 slots, you can optimize your system's performance and ensure compatibility with the peripherals of your choice.
Gamer Feedback
If you're a gamer looking for a high-performance motherboard to power your system, look no further than the ASUS gamer motherboard. These motherboards are designed specifically for gamers, offering top-of-the-line features and superior reliability. They're also known for their sleek and stylish designs, making them a popular choice for gamers who want their systems to look as good as they perform.
But don't just take our word for it – check out some of the ASUS gamer motherboard reviews online to see what other gamers have to say about them. You'll find that gamers are consistently impressed with the quality and performance of these motherboards, making them one of the top choices for serious gamers. So if you're looking for a reliable, high-performance motherboard for your gaming system, be sure to consider the ASUS gamer motherboard – you won't be disappointed!
1. Performance & Speed
As avid gamers ourselves, we know just how crucial performance and speed are to a seamless gaming experience. Slow loading times, laggy gameplay, and frequent freezes are all major buzzkills that can seriously ruin the fun. That's why we were thrilled to receive such positive feedback from our fellow gamers about the lightning-fast speeds of our product.
It's truly gratifying to hear how impressed they are with our technology and how much smoother and more enjoyable their gaming sessions have become as a result. We're constantly striving to improve and enhance our products to ensure that they continue to meet the high expectations of gamers everywhere. So you can rest assured that your gaming experience with us will always be fast, furious and, above all, fun.
2. Overclocking Capabilities
When it comes to gaming, every millisecond counts. That's why gamers are always on the lookout for hardware that can deliver the best performance. One of the most sought-after features is overclocking capabilities.
Overclocking allows gamers to push their hardware beyond its designed limits, which results in faster and smoother gameplay. I've spoken to a lot of gamers who swear by this feature. They've told me that overclocking has helped them get the most out of their gaming rigs.
They've also mentioned that not every computer or gaming device is capable of overclocking, which makes it an important factor to consider when shopping for new hardware. So, if you're a serious gamer who wants the best performance out of your rig, make sure you choose hardware with overclocking capabilities.
Final Thoughts
Asus gamer motherboard reviews are crucial for those who want to build their ultimate gaming setup. As gaming becomes more popular, manufacturers have started creating specialized motherboards that cater to the unique needs of gamers. Asus has been a leading brand in the gaming industry for years, and their gamer motherboards offer exceptional performance and features that make them stand out.
When looking at reviews for Asus gamer motherboards, it's essential to consider features such as compatibility, overclocking abilities, and connectivity options. These motherboards can be costly, but when used correctly, they can significantly improve the gaming experience. Overall, Asus gamer motherboard reviews offer valuable insights into whether a particular model is worth the investment.
By reading reviews and doing research, gamers can make informed decisions that will improve their gaming experience and set them up for success.
Conclusion
To sum it up, if you're a serious gamer looking for a motherboard that can handle all of your gaming needs, look no further than the ASUS Gamer Motherboard. With its top-of-the-line components and innovative features, this motherboard is the perfect choice for gamers who demand the best. And let's face it, who doesn't want to be the proud owner of a motherboard that's as kick-ass as their gaming skills? Trust us, with an ASUS Gamer Motherboard powering your rig, your opponents won't stand a chance.
Game on!"
FAQs
What are some of the best ASUS gamer motherboards?
Some of the best ASUS gamer motherboards are the ROG Maximus XII Hero, ROG Strix Z490-E Gaming, and TUF Gaming Z490 Plus.
What features should I consider while buying an ASUS gamer motherboard?
Some of the features you should consider while buying an ASUS gamer motherboard include chipset compatibility, processor support, expansion slots, memory support, and networking capabilities.
Are ASUS gamer motherboards worth the investment?
Yes, ASUS gamer motherboards are worth the investment if you are a serious gamer or a power user. These motherboards come with high-end components, advanced features, and better longevity.
How important is the BIOS update while using an ASUS gamer motherboard?
BIOS updates are crucial while using an ASUS gamer motherboard as they fix bugs, improve stability, and add new features. Regular updates can also enhance the performance of your system and components.